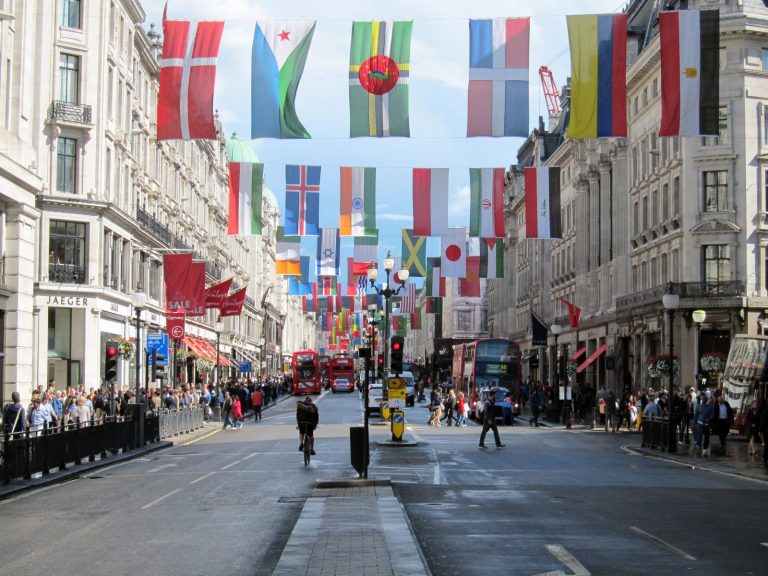 The Olympic Games were starting two weeks from now and the city was in a frantic rush to get ready. As in most Olympic Games of the past 20 years, the last push is always a tough one. Londoners were optimistic even as the critics questioned whether or not they could pull it off. It's the usual game of The Production versus The Press, and all is taken in good fun. That was until US Presidential candidate Mitt Romney decided to pay a visit to the UK to show his solidarity with America's strongest ally. He could have said I have no doubts that the Olympics will be a fantastic success. He could have said based on his own personal experience with Olympic games all indicators show the London Games will be fantastic. But he didn't. In true Romney style he gave it a back handed compliment showcasing his expertise in a winter Olympics and casting doubts on whether the London producers knew what they were doing. It was OK for the Londoners to insult their own but not Mitt Romney. His words of dispersion were a shot across the bow of international diplomacy. The UK press went bonkers and Romney quickly retreated back into his campaign, further embarrassing himself in Poland and Israel.
We had no worries that London would pull it off, we were just worried about the weather. For some strange reason, a weather pattern of cold rain sat over the UK for most of the summer. Everyone was waiting for it to go somewhere else but it never did.
But we were in London. A great city for museums so who cared if it rained. We just went indoors.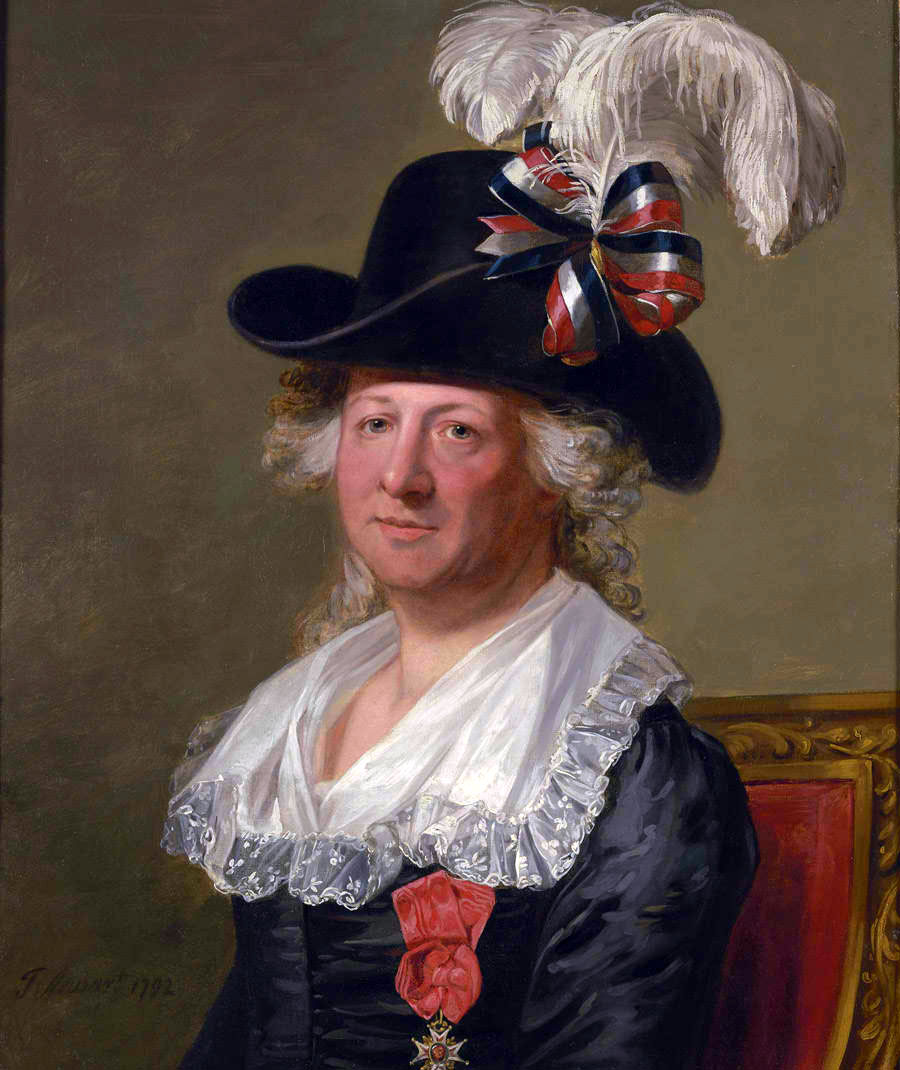 One of our favorite museums in the city is the National Portrait Gallery. This is the place where history has a face. You can trace the Royals from the time of the Tudors on up to contemporary British celebraties; rock stars, models, artists, authors, sports figures, chefs and politicians. There a so many pieces that belong to the gallery that shows change regularly and you never know who'll you'll meet. There are over 4,000 painted portraits and over 200,000 photographs.  Some of the faces and portrait artists are famous; the Chandos Portrait of William Shakespeare which might or might not actually be him, the Hans Holbein portraits of Henry VIII, or the very realistic Paul Delaroche painting of the Execution of Lady Jane Grey. There are William Hogarth portraits, a painting of the Brontë Sisters by their brother Patrick. Or you can stroll through the galleries of modern portraits by Lucien Freud, David Hockney and Gerhard Richter and others or the hundreds of thousands of photo portraits by Annie Leibovitz and others. Every time we come we we find a couple of new people and some great stories.
The two I'd like to share from this past visit are the Chevalier D'Eon (1728-1810), and Lady Colin Campbell (1858-1911).
Charles Geneviève Louis Auguste André Timothée d'Éon de Beaumont, or Chevalier D'Eon was a French diplomat and spy who lived in London in the late 1700's. He also spent his last 33 years dressed as a woman. He fought duels in a dress and pretty much everything else. As the story goes, he was convicted as a spy in France but because he "supposedly" had secret letters of King Louis XV and was granted political exile instead. Somehow the legend included that he also needed to wear women's clothing as part of the deal but that might have been an excuse created by someone else. From all I've read about D'Eon, he was a pretty committed tranny. There were also many who actually believed him to be a woman.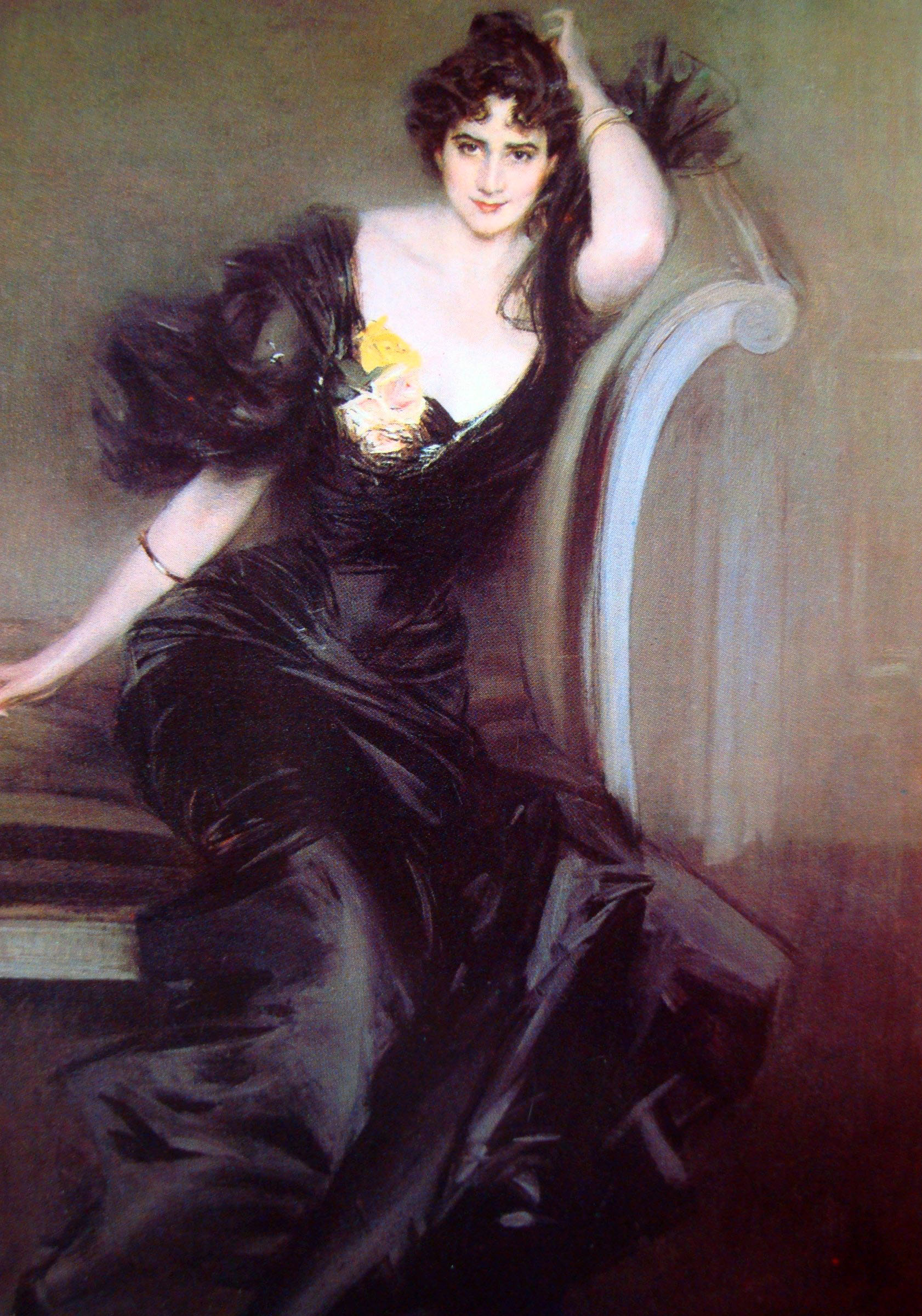 Lady Colin Campbell (1858-1911) was a beautiful irish born journalist, playwrite and author  accused of adultery by her husband. The scandal and very public trial ended in a very messy and public divorce. One of the accused lovers was Lord Randolph Churchill, father of Winston, famed adulterer who died a horrible agony from syphilis. She is extraordinarily beautiful and just from the portrait you can see a very exciting woman, a woman easily capable of causing a stir in any age.
We also arrived in time to see the 2012 BP Portrait awards, sponsored by British Petroleum. Artists from all over the world submitted 2,187 painting from which 55 were displayed at the show. They are amazing and really shows how much talent is out there. In this world of graffiti artists and strange modern attempts at large scale installations it is so refreshing to actually see portraits from people who are schooled in realistic portraits.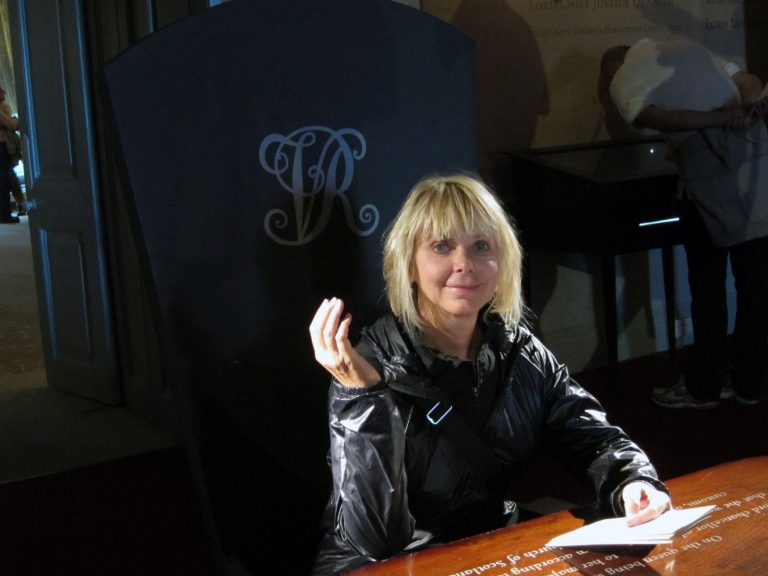 Thanks to the rain we spent a lot of time in the tube (London Metro) and quite a few museums; The Tate Modern, The Tate Britain, The Victoria and Albert Museum, The National War Museum and the Kensington Palace where Gretchen got to sit on the Throne of Queen Victoria. We went over to the Barbican Museum and saw a really great 50 year retrospect of the style of James Bond including gadgets, costumes, props and explanations of how the gags were done. We also saw a 50 year photo retrospect of the Rolling Stones. As I said, London is a good city to be caught in the rain. London has the best metro system I know. The trains are clean, prompt and ubiquitous. They can be expensive if you don't get an oyster card. You can pick them up at the airport or at Victoria Station, probably a few other locations as well. The card comes preloaded with £10, which is good for about 5 trips. After that you just add more to the card at any metro station. Without the card, each visit to the metro will cost you £4. With the card, it's only £1.90 during off peak hours. You can also take the metro from South Kensington station to Heathrow airport for 2.40£ per person. Oyster is the way to go.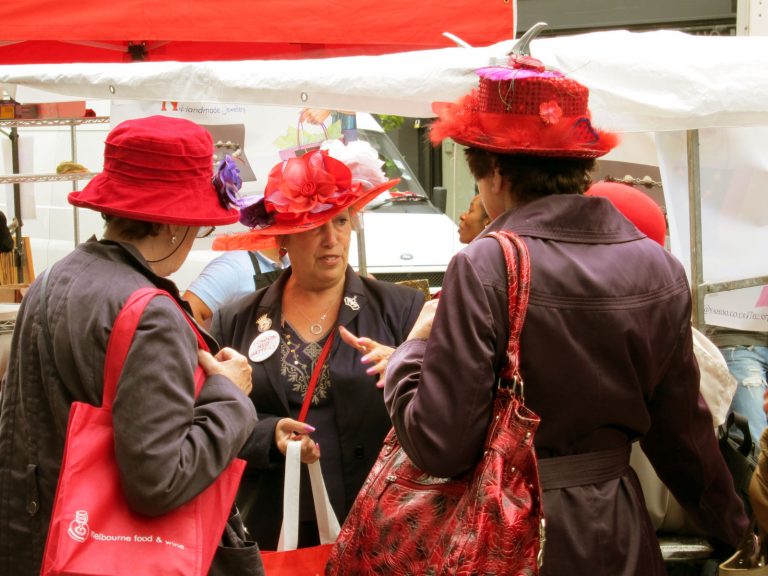 We did eventually get a break from the rain and occasionally even got a blue sky. I have to say the Londoners are always in great spirit when the weather doesn't cooperate. They just shrug it off and say, "ah just wait  a bit, it'll pass." And it does. Blue skies, happy shoppers on Regent street, outdoor tables at cafes filled up, Speaker's corner barking with raving lunatics, Portobello Street Antique market crowded with curio enthusiasts, and people just looking up for a change.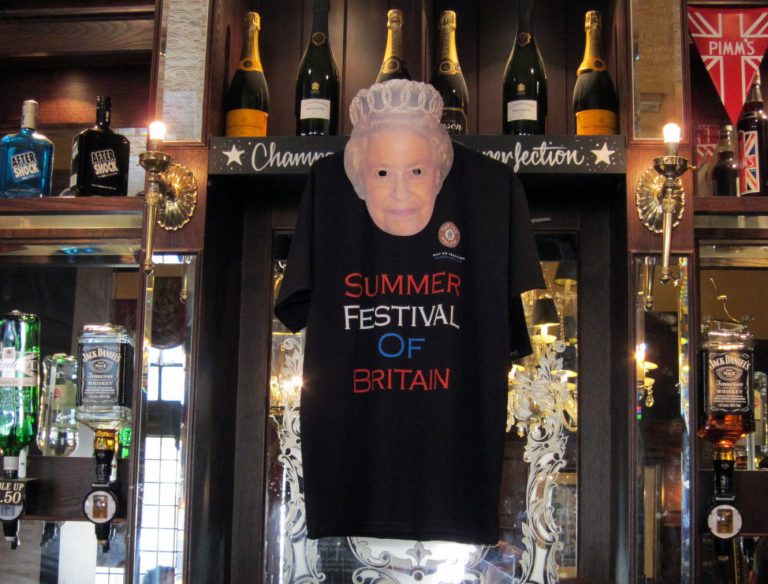 Aside from the museums and fun walks we also got our fill of good English Pub food. It's the only time we get to chow down on bangers and mash, steak and ale pie, shepherd's pie, cottage pie and a good pint. We were in London for a week and ate pub food every day. We arrived during the "Summer Festival of Britain" and the rain never stopped the Pub crowds from guzzling pints and sipping Pimm's Cup.
Yes, I know there are lots of world famous restaurants in London and we have dined in a few of them. On this visit we went to an amazing Indian Restaurant called Quilon with our friends Eshwar and Leena. It's an amazing meal.
And then it started to rain again. But if anyone asked me what city I'd like to visit during a week of rain, there would be no hesitation. It would be London.