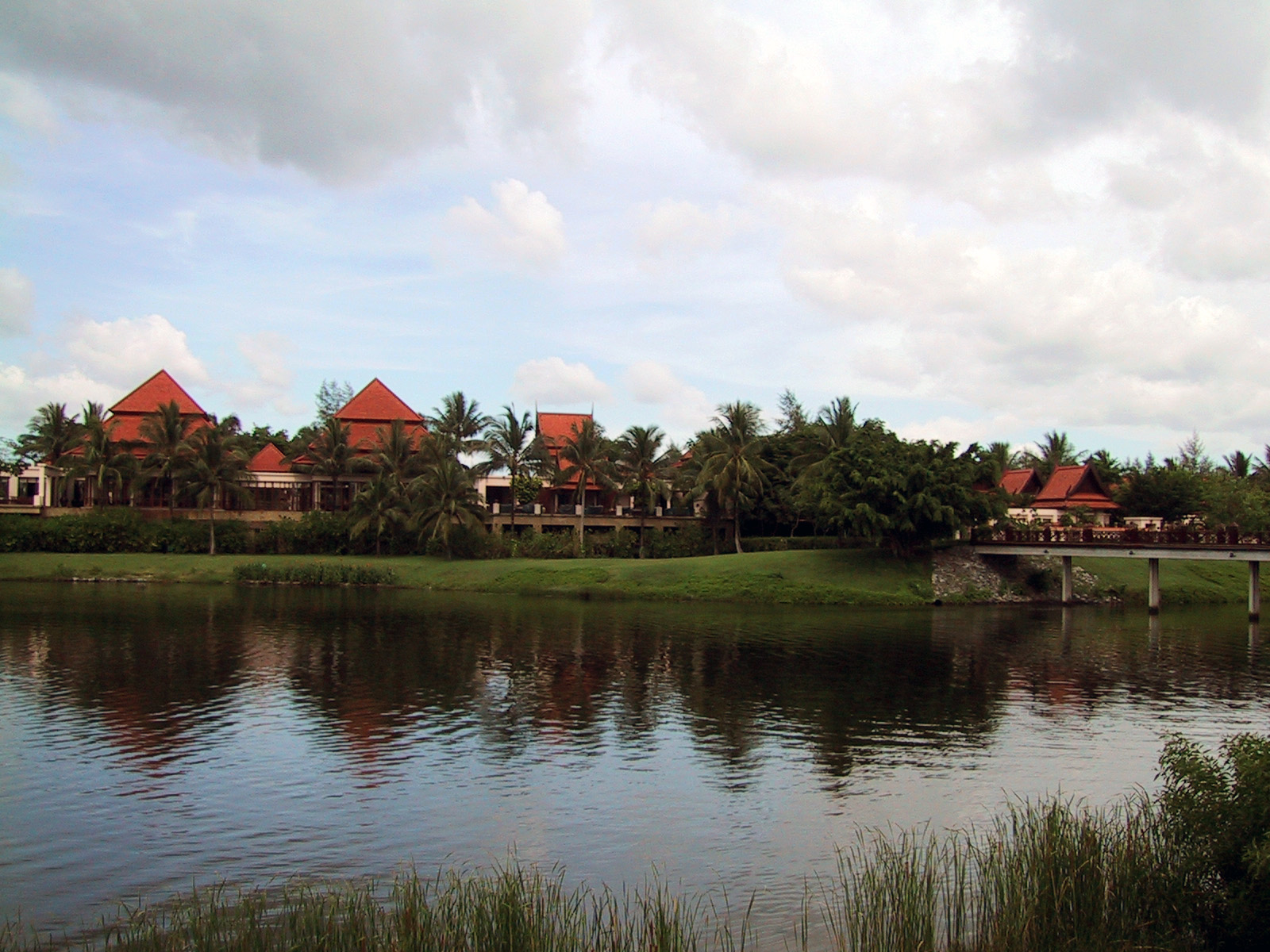 May 4, 2001
What a beautiful approach over the Andaman Sea, a quick exit from the airport to the cab to the Banyan Tree resort and soon after we were installed in our hotel room right next to the kitchen. Noisy, smelly and luckily only temporary.
Within 30 minutes we were moved to a new bungalow. We're very happy.
For the next few days we basically do nothing. We indulge ourselves in days on the beach, days in the spa and for me, a lot of sweaty rounds of golf. From our bungalow we can actually hear the golfers curse on the course. Sound travels far at the Banyan Tree.
Golf in Asia is wonderful. You are provided with a small Thai girl to carry your clubs. With some golfers, their bag of clubs weighs more than the caddie. On very hot afternoons, many golfers will also get a second girl to hold an umbrella over your head and keep you shaded from the intense heat and this time of year it is always intense heat. The caddie girls are amazing. On one hole I dropped a fairway shot into the water and one of the caddie girls took off her outside smock and jumped into the lake to retrieve it. She came up with a ball. It wasn't mine but I never told her. I just played it. I also gave her a really good tip after the round.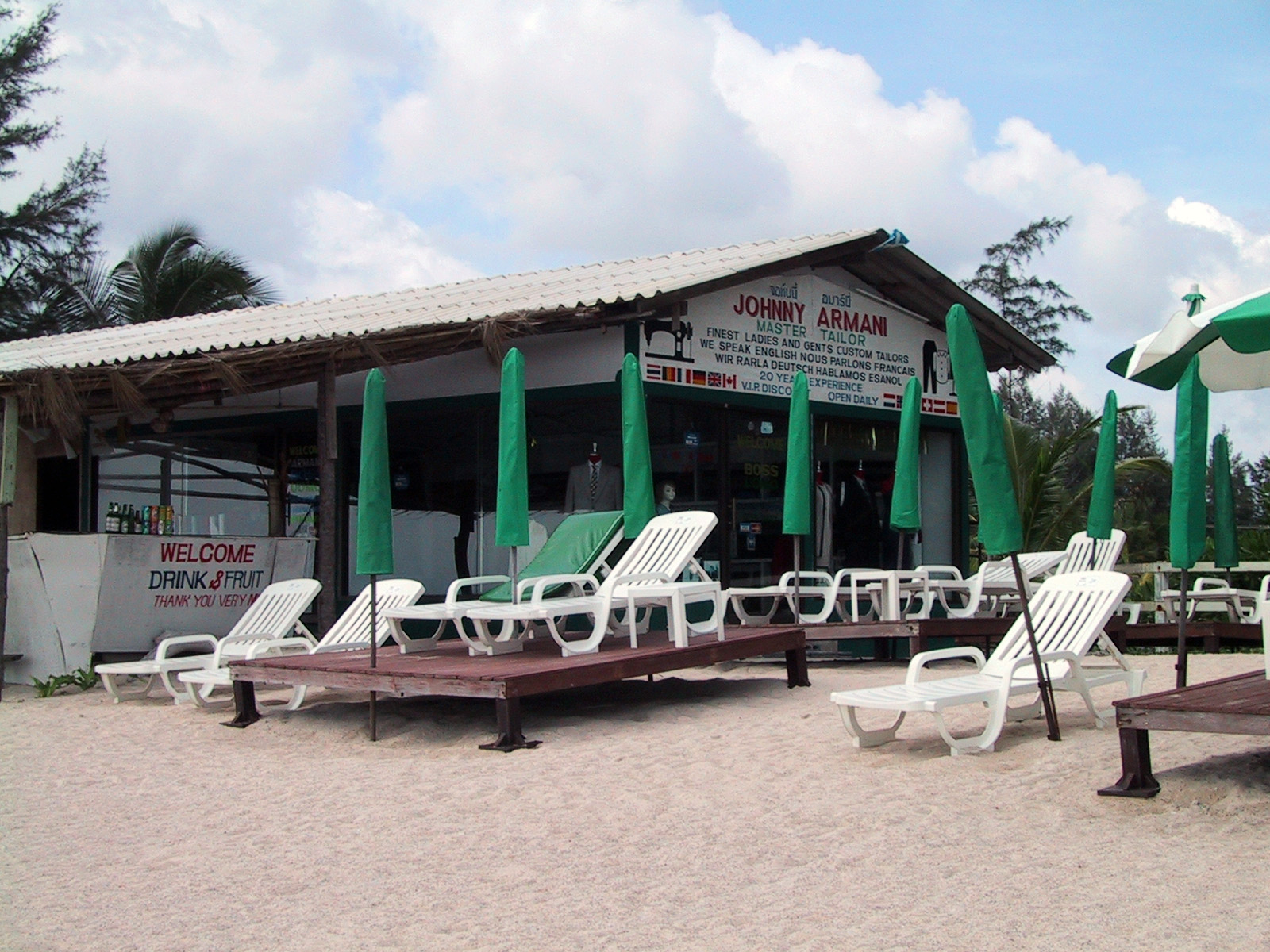 The beach is a few hundred feet from the bungalow and the water is a clear and clean as we've ever seen. Young local boys come to the beach to sneak glimpses of the girls. It seems to be slow season right now but you can still get a beach massage or have a suit made at Johnny Armani the tailor.
We have breakfast of fresh roasted muesli with yoghurt and Chang Mai honey that turns our to be corn flakes with weak yoghurt and english honey.  But the coffee was really good. And the dinner of lobster tails, calmari, pasta with seafood and coconut ice cream is amazing.