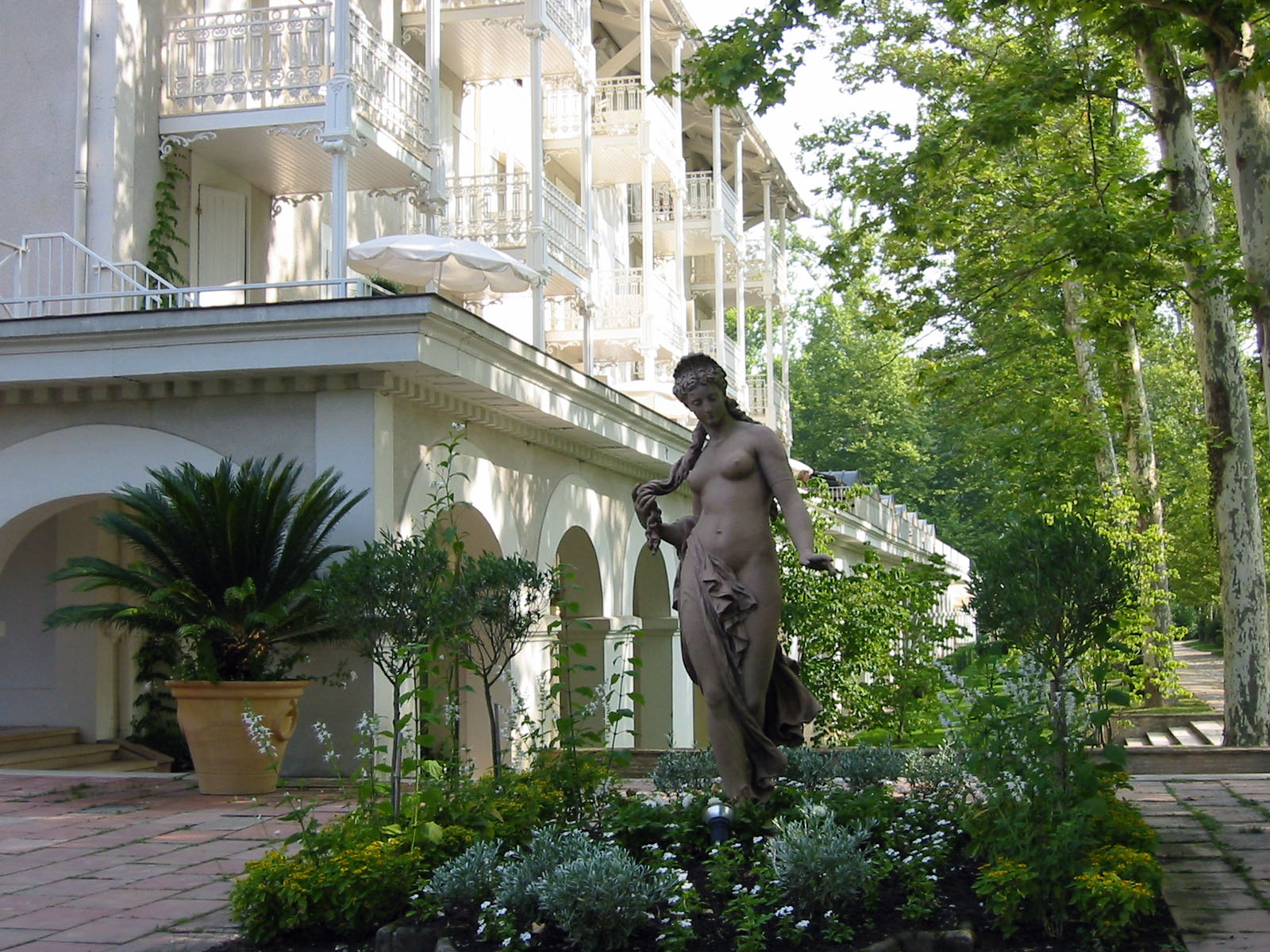 August 18, 2002
Michel Guérard and his wife Christine have made somewhat of a Mecca for French slimnists at Les Prés dEugénie in the little town of Eugenie Les Bains in the Acquataine.  History tells us the town was named after Napolean the 3rd's wife Eugenie who like to come to the area for the theraputic baths. But Michel Guérard and his wife took his success as a famous French chef and parlayed it into a empire with their four hotels, spas and restaurants catering to everyone from fat farm enthusiasts to gormand tasters like us.
We didn't come to Eugenie Les Bains to be put on a regime, but after an amazing meal of a chantrelle mushroom bisque, poached foie gras in duck consomé, crab and langosta in a vegetable cream broth and bottle of Coteaux de Langedoc Mas Julien, we were probably ready to enroll in the minceur diet plan. A foot note to Les pres d'Eugenie. I know it is probably not polite to dunk one's bread into the sauce at a 5star restaurant, but we couldn't resist. I hope they didn't notice. I'd hate to have our dining privileges revoked on the next visit.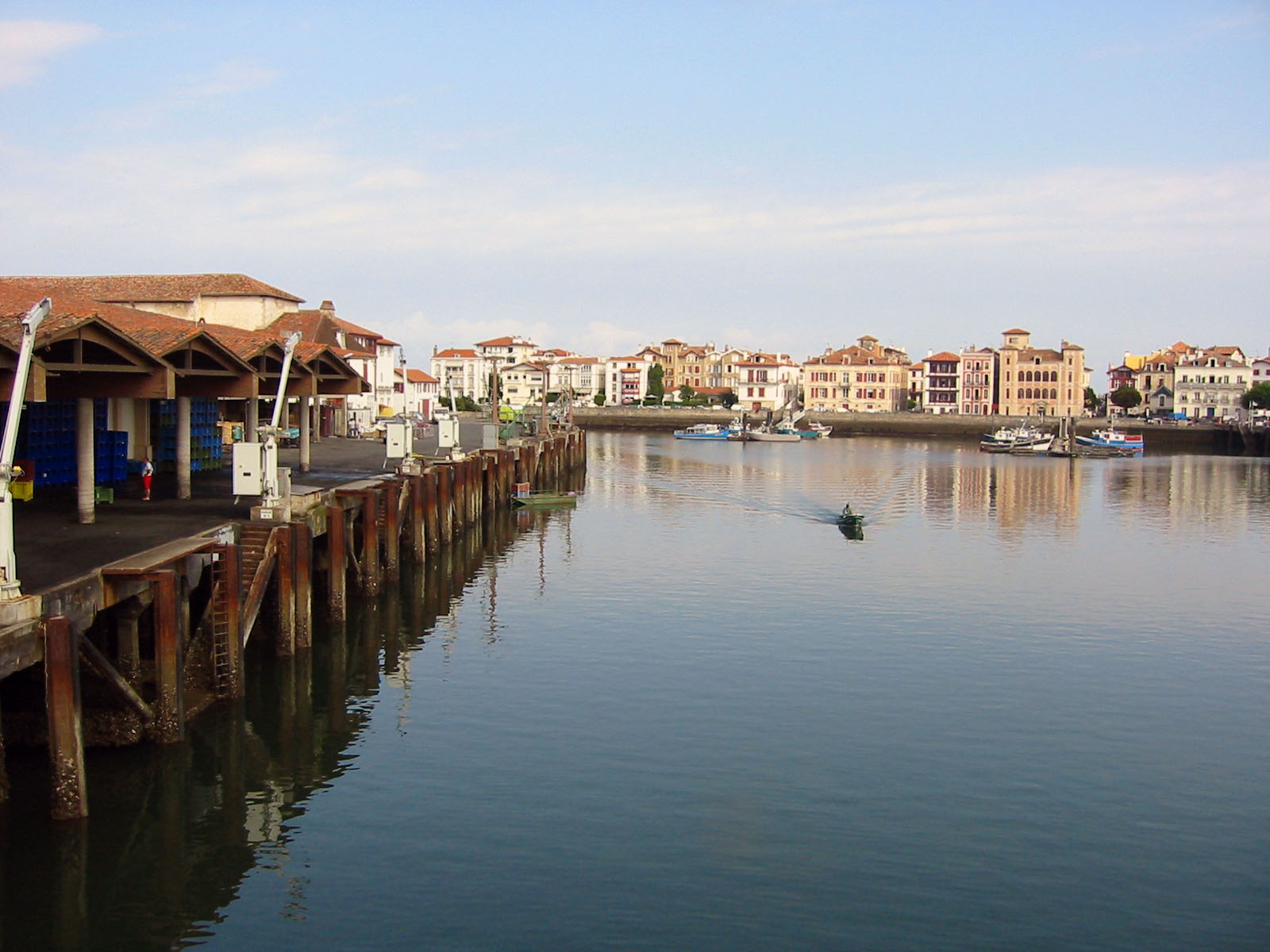 Our friends Willy and Christel have embraced the Basque life. Having moved from Nice about 9 months ago, they renovated a nice country home, tore their teenage son away from his friends in Nice, and settled into the small town of Ascain near St Jean de Luz on the Basque border.
St Jean de Luz, like Nice, is a beach community, but unlike Nice, it has a small village feel to it; clean, well kept, no crime and, of course the Basque. Basque everywhere, in the language, street signs, food, clothing,  architecture, churches, sports, even in their addiction to lawn moving (which Willy refers to as the Basque national pastime).
On our second night in St Jean de Luz, we donned the finest evening wear we packed in our small suitcases and made the trip across the border into San Sebastian (Donostia in Basque) for what turned out to be the best meal I have eaten to date. We first read about Restaurant Arzak in Tony Bourdain's book "A Cook's Tour". Tony called it one of the finest meals in the world, and since we were so close, we had to try it out. Tony's words might be an understatement. Everything was so flavorful, so delicate and so beautiful to look at. Willy suggested we should take the typical dark Spanish still life paintings off the walls and replace them with the Arzak selections.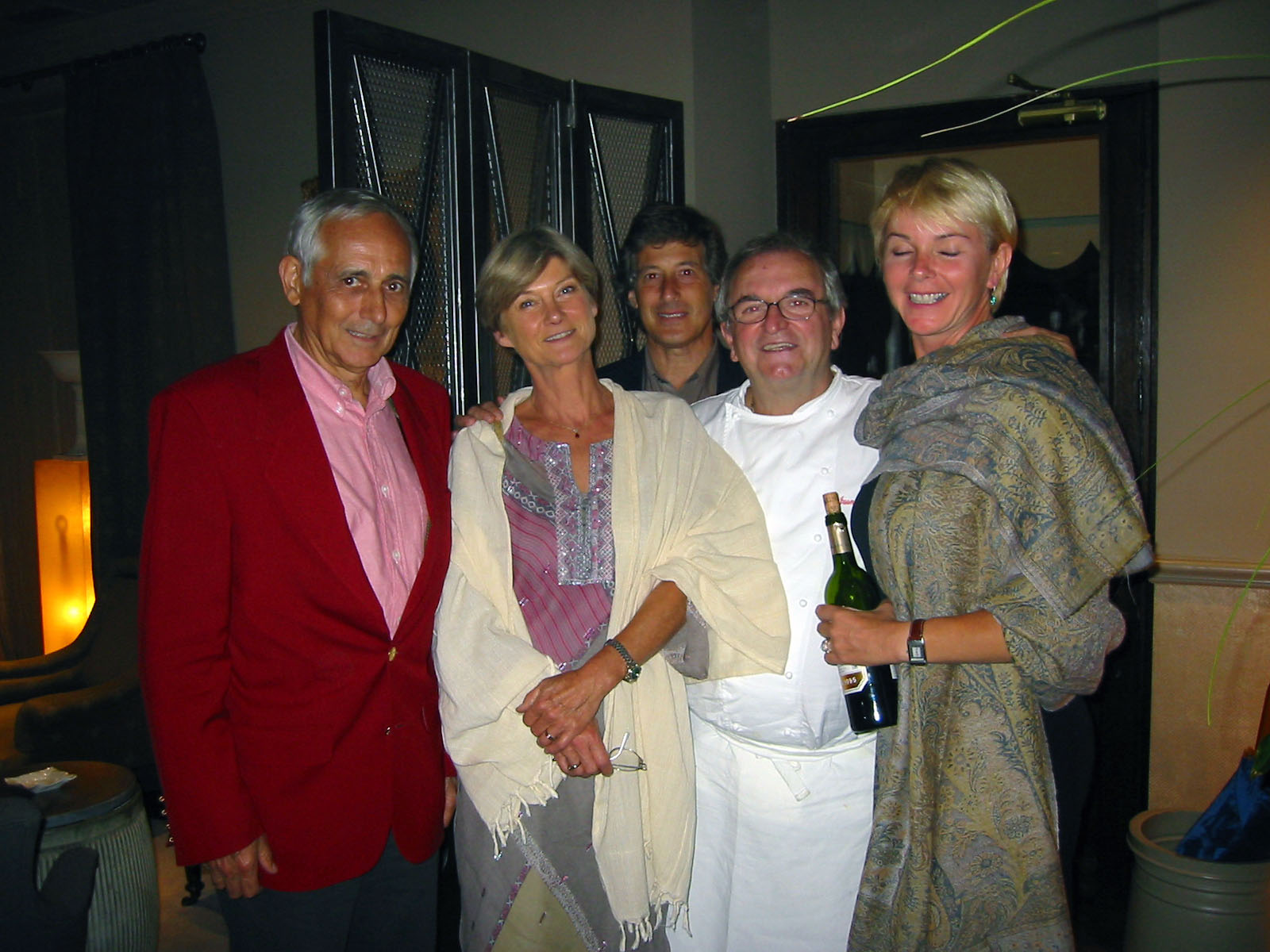 The seasoned prawns dipped in a dark citrus sauce and rolled in chopped pistachio nuts, the lightly marinated tuna and the blue potato resting on crisp pastry leaves, the lotte fish with pistachio sauce, the lamb, the chunks of pigeon meat wrapped in crisp pastry, the parade of local cheeses that progressed along the circular display from delicate to powerful, and finally, the procession of seductive deserts including a mixture of chocolate and hot peppers. When Juan Maria Arzak came to our table at the end of the night to see how we enjoyed the meal we didn't know if we should shake his hand or kiss it. This is a masterful chef.