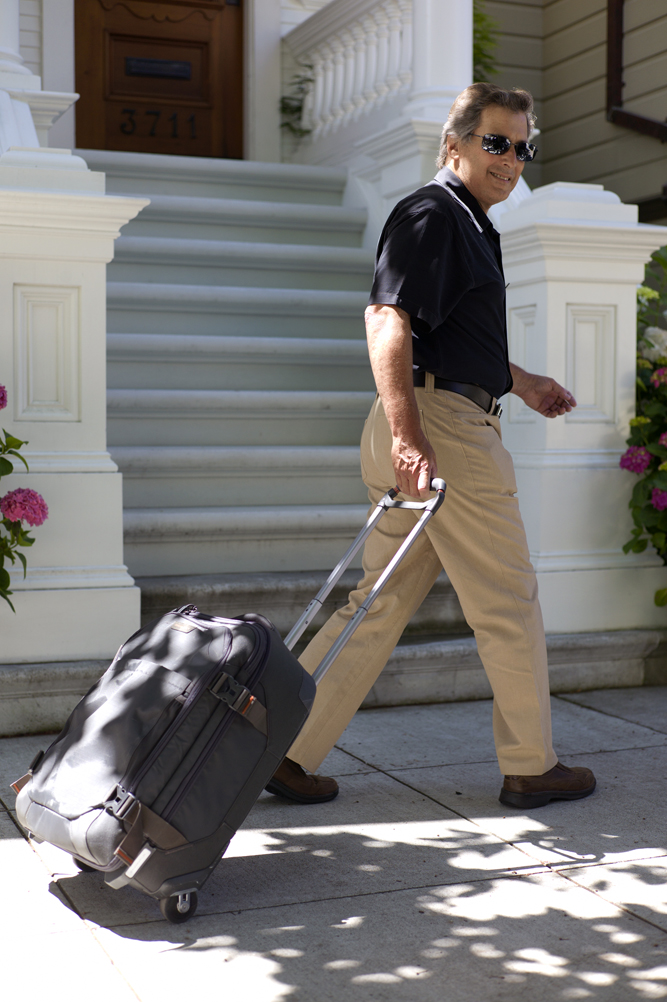 We usually travel overseas for about 7-8 weeks at a time. We approach travel in layers. Light sweaters and light jackets are perfect for the warmer months. A thicker sweater and more insulated jacket are exchanged for colder travel. Newer technical clothing makes it very easy to keep the clothing weight down.
We like to get on and off the plane with as little inconvenience as possible. This means no checked bags, no additional fees and no waiting at the baggage claim. We fit everything we'll need into a carryon roller bag no larger than 45 linear inches (add the length plus the width plus the depth). Most good domestic carryon wheelies are around 22"x15"x9", international wheelies might be one inch less in height, around 21"x15"x9".
Most domestic US airlines will allow a bag that weighs around 40 lbs but International flights vary the bag weight from around 18-24lbs. We try to keep our bags under 25 lbs, and that includes about 7lbs of electronics (laptop, camera, iPhone, chargers, a MIFI data router and cables.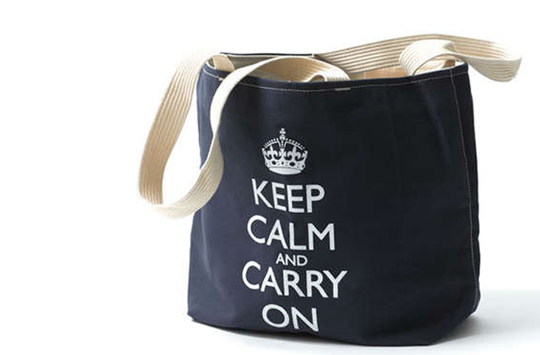 Airlines with low bag restrictions, 8kg (17.6lbs) or less, will usually allow one personal item like a computer bag, shoulder bag or small tote. We always carry small packable tote bags that can easily handle up to 25lbs. I recommend the ChicoBag micro sac. It packs into a small egg shaped bag and weights less than 1oz. You can fit them into your pants pocket.
Another good tip is to leave the books at home. There are lots of books and travel guides available in digital format for smart phones, tablets or laptops. If you need a book for the beach, buy it when you get there and leave it for the next guest.
It's always a good idea to check the airlines for bag restrictions. Many airlines have recently lowered the bag allowance. They are all looking for new ways to take more of your money. This is a good updated website for luggage regulations. If your airline isn't here, just go to their website. If you're lucky they'll just wave you on through at check-in.
So far, the airlines will still allow you to fill your pockets as you check through the TSA line. We'll go through the check in wearing a jacket and pants with as many pockets as possible. Some people wear photographer's vests and really cram them full of personal items. If you want to go this route look into a Scottevest. They have 24 hidden pockets and you can carry most of your electronics. I'll fill my pockets with things like a Garmin Nuvi 2475 GPS device, an iPhone, a MIFI router and any other small item to remove weight from my carryon bag. I'll wear my digital camera on my belt, and carry a extra battery in my pocket.
One important thing to remember. Don't pack anything you can't afford to lose. If you are required to check your bag (some really small airlines will make you put it below), take out your valuables (laptops, cameras and jewelry) and cross your fingers your bag will arrive when you do.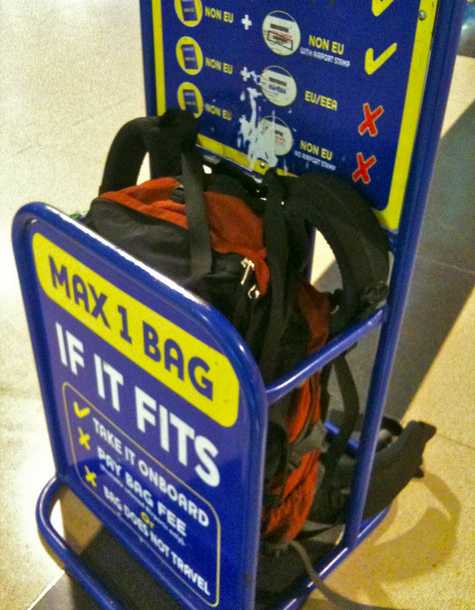 We currently use the Eagle Creek Tarmac 22. The bag is 22'x14″x9 which is standard or all domestic and most international. Some international airlines will reduce the height to 21.6″ but it is unlikely you will be stopped for the extra 1/2″ or 1 centimeter.We've traveled to a lot of international locations with this bag with no problem.
Another good choice for international travel is the Briggs & Riley BU221XW . It measures 21"x15" x 9" which is fine for international but some domestic airlines will only allow 14″ wide.
Both Eagle Creek and Briggs and Riley bags are around $300 purchase and both have a lifetime warranty for pretty much anything.
Here are some other international lightweight carry on bags worth looking at:
6.9 lb. Timbuk2 Copilot Luggage roller ($225)
6.10 lb. Eagle Creek Tarmac 20" ($200)
6.4 lb Eagle Creek EC Adventure Hybrid 22 ($300)
7lb Victorinox Werks 4.0 ($330)
7.5lb Briggs Riley BRX explore ($300) – already mentioned
7.6lb Tumi Alpha Lightweight ($595)
6.3 lb. Travelpro Maxlite2 20" ($100)
I've also seen a few international bags Antler (out of the UK) and from Lipault (France) that weigh less then 5lbs and coast between $125-$200. I've never had any experience with them but the weight and price look interesting.
Polycarbonate bags like the 4.3 lb. Rimova for $500 do weigh a lot less and offer more protection, but I personally don't like the way they pack. I like exterior pockets so I can get easy access to the bag. Polycarbonate shells are tempting because of the weight but ultimately they are too restrictive for me.
Some prefer the 4 wheel 'spinner' style wheelie, which is easier to balance and wheel in airports. However, for navigating the cobblestone streets of an old city, I prefer the larger skate wheels of a two wheeler any day.
My Pack:
This is the pack I use for warmer months. For cooler months I leave the shorts at home, change the sweater to a heavier weight and wear a heavier jacket.
Checking in at the airport:
Total bag weight – approximately 24 lbs (10.9 kilograms)
CLOTHING – 6 lbs in the bag.
12 oz -(1) Pair of pants, lightweight technical clothing.
My current favorite travel pants are from Lululemon (yes the yoga pant company). Their men's

ABC pant

is extremely comfortable and looks great. Another good choice for travel pants is from Bluffworks. These no wrinkle pants come in various colors and weigh about 12oz. The look great whether you are walking trails or sitting in a café or restaurant in Rome. They are comfortable attractive, breathable and quick drying, everything I like in a travel pant. They also come in one inch intervals so you can find the perfect fit for you without needing to get them tailored. I also like the pants from the UK company Rohan Design. They now have a US website. The material is very comfortable and the pants are more tailored than the typical US baggy style.
13 oz – (2) pair of shorts made of lightweight technical material.  My current favorite is the Marmot Cruz short (6.5oz). In colder months I would exchange the shorts for another pair of warmer long pants
17 oz – (3) shirts (3 in the pack, one more on the body). I like the KUHL Renegade shirt (7oz), the Arc'teryx Skyline Shirt (5.8oz) or Arc'teryx peakline shirt (5oz). For long sleeve shirts I like the Outdoor Research Wayward LS (9oz), the Arc'teryx Skyline LS Shirt (7.4oz) or the Arc'teryx Peakline LS (6.7oz) and A tip here: darker colors need less washing. Always make sure all your shirts will co-ordinate with all your pants.
3 oz – (1) underwear. I like SAXX Quest 2.0 for weight and quick dry and comfort.
7oz – (1) light cotton sweater.  This will double for a dress look, warmth under a light jacket and comfortable travel clothing for long air travel. I'll change to a heavier sweater in colder months.
9 oz – (1) Nylon blend running pants. They are great for air travel or cover over a swim suit or just hanging around in the mornings. I have a pair of Brooks running pants for over 5yrs.  They are expensive (usually more than $50) but they'll last a very long time.  You can find them at any runner's supply or sport store.
6 oz – (1) quick dry swim trunks/running shorts.
10 oz – (1) pair shoes; slip-on shoes for air travel. I'll wear my sandals at the airport (Timberland Altamont Fisherman sandals) because they weigh about 1lb. I'll pack Ecco Fusion 2 slip on shoes or Samuel Hubbard Getaway slip ons in my bag. These are really great leather top, rubber bottom travel shoes. They're lightweight and comfortable. You might want to replace the innersole of the shoe but that won't add any weight. By the way, for innersoles I like the Powerstep Pinnacle orthotics or Birkenstock Birko SportArch insoles. The Powerstep insoles are better if you don't wear socks.
6 oz – (2) pair lightweight, quick drying ¼ socks. 3oz each pair.
Patagonia Down sweater (jacket) for colder temperatures. At 13 ounces, it packs into a small ball.
ELECTRONICS – 7 lbs. I carry all this equipment because I use the laptop on the road. For those who don't need a laptop you can easily save a lot of weight (at least 6lbs less from this category). A MacBook air is coming eventually. That'll save me at least 2 lbs.
71.5 oz – (1) Laptop (Mac 15" retina display) weight 4.46lbs (2.02 kg)
2.5 oz – (1) Laptop sleeve from SF bags. It meets airport security standards. You'll never need to take the laptop out of the sleeve.
15 oz – (1) Travelon packing envelope filled with laptop power supply, US, European and UK Apple plug adapters (Apple's World Travel Adapter Kit), USB cable, 16GB USB stick, iPhone AC charger, Ethernet adapter and cable and (1) AC plug adapter each for Europe and UK.
6 oz –(1) X-Mini capsule speaker for laptop or iPhone (2.5wx2 output)
9 oz – (1) Travelon packing envelope with camera battery charger, a Lenmar USB 2.04 hub with international plug adapters model ACUSB4.
8 oz (1) travelon packing envelope with GPS power supply and window mount and MIFI router charger cable.
TOILETRIES – 2lbs
Liquids: HumanGear Go-tubes. These are great packing tubes in 3oz, 2oz and 1.25oz. I pack shampoo, hair conditioner, shaving cream, skin moisturizer with SPF50 and toothpaste. You can always buy these things wherever you go if you want to save some weight.
Vanity Kit: hair brush, toothbrush, razor and extra blades, band-aides and HumanGear go-tubbs for any necessary medication.
MISCELLANEOUS – 2lbs 8oz packed in the bag.
12 oz – (1) Tom Bihn medium café bag for walking around.
6.5 oz – (1) pair mini-binoculars (Eagle Optics 8×21) These are very good optics and very small/lightweight. They are the best optics I've ever bought for this low a price.
2 oz – (1) pair prescription glasses with case (extra pair)
3 oz – (1) pair of sunglasses with case (extra pair)
1 oz – (1) small screwdriver for eyeglass frame repair
8 oz – (1) foldable/packable bag for day trips and extra luggage; Tumi "Just in Case" (23"x14"x9" – 8oz) packable tote or Victorinox Packable Day Bag.
3 oz – (1) Travel umbrella. Eagle Creek Nimbus Umbrella. It has a 35" canopy and weighs only 3oz but its been discontinued. You might still be able to find them somewhere but if not the new Eagle Creek travel umbrella weighs 7oz with the same 35" canopy.
5 oz – (1) packing envelope with airplane and hotel confirmations.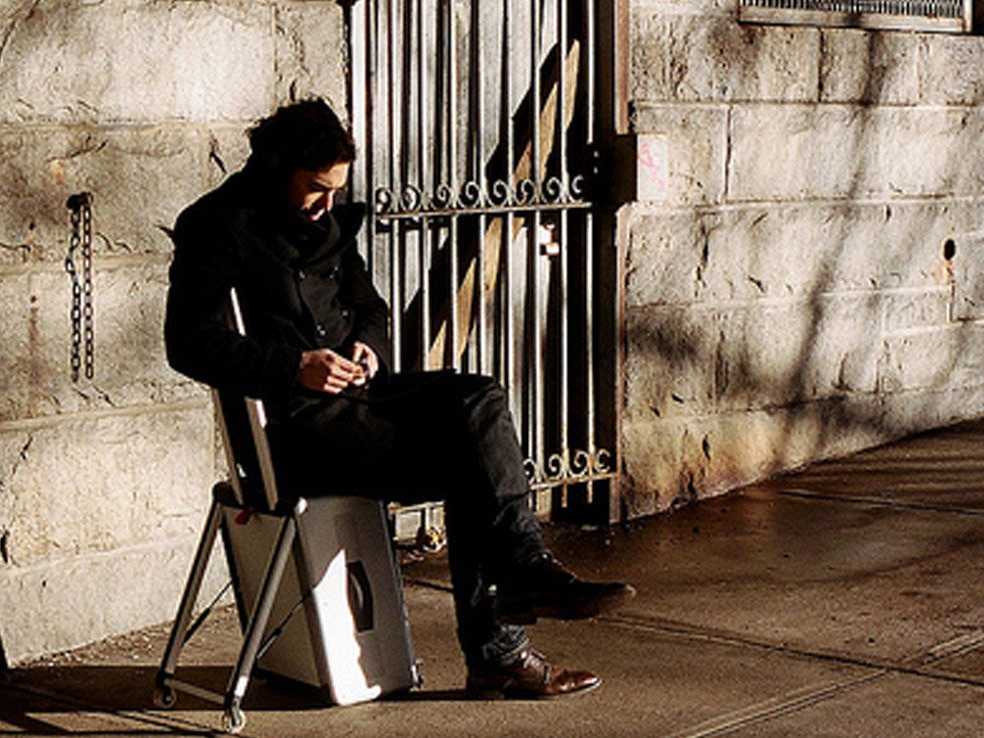 There is a whole world of one pack solutions. This one, the Travelteq Trip Sound wheeled luggage and sound system, folds out into a padded chair with a built in sound system. It measures 21.7"x9.8"x13.8" (55x25x35cm) but it weighs close to 14lbs and cost around $660. Still, not a bad idea for those delays at the airports.