We flew on Ryan air from Bergamo (near Milan) to Valencia, Spain. Ryan Air, one of the many no frill airlines in Europe these days calls itself the "low cost airline". Gretchen called it the "no air airline". If the flight was longer than 1.5 hours we all would have all passed out from lack of oxygen. This is the closest experience one can have to flying in a municipal bus. It was amazing that we got off the ground, but even more amazing that we landed in one piece. Our descent to Valencia included 10 minutes of whoops and screams normally associated with an amusement park ride. As we finally screeched to a halt, everyone on the flight cheered and applauded, including the flight attendants. We later learned this is standard pracice on Ryan Air. If I can offer any advise to any traveler it would be to avoid Ryan Air. To call them a cheap airline would be an understatement.
We rented a car through a "low coast" car rental company called ATESA but Finding the ATESA car rental desk was another problem. Our car rental voucher told us to go to the ATESA desk in the arrivals hall, but, of course, there was no ATESA desk in the arrivals hall. The agent at the Hertz desk directed us outside, but still no ATESA office. Gretchen noticed a van with the name ATESA on the side, but no office, no desk.  Nearby, a man with a clipboard was walking towards us. She asked him if he knew where the ATESA desk might be and he smiled, telling us he was the ATESA desk. As it turned out, he was on his way to meet us in the arrivals hall, which would have been interesting since the flight landed over 45 minutes ago. Lucky for us it took 45 minutes for us to get our bags from the Ryan Air baggage claim. As Javier, the rental agent said, "we are very lucky".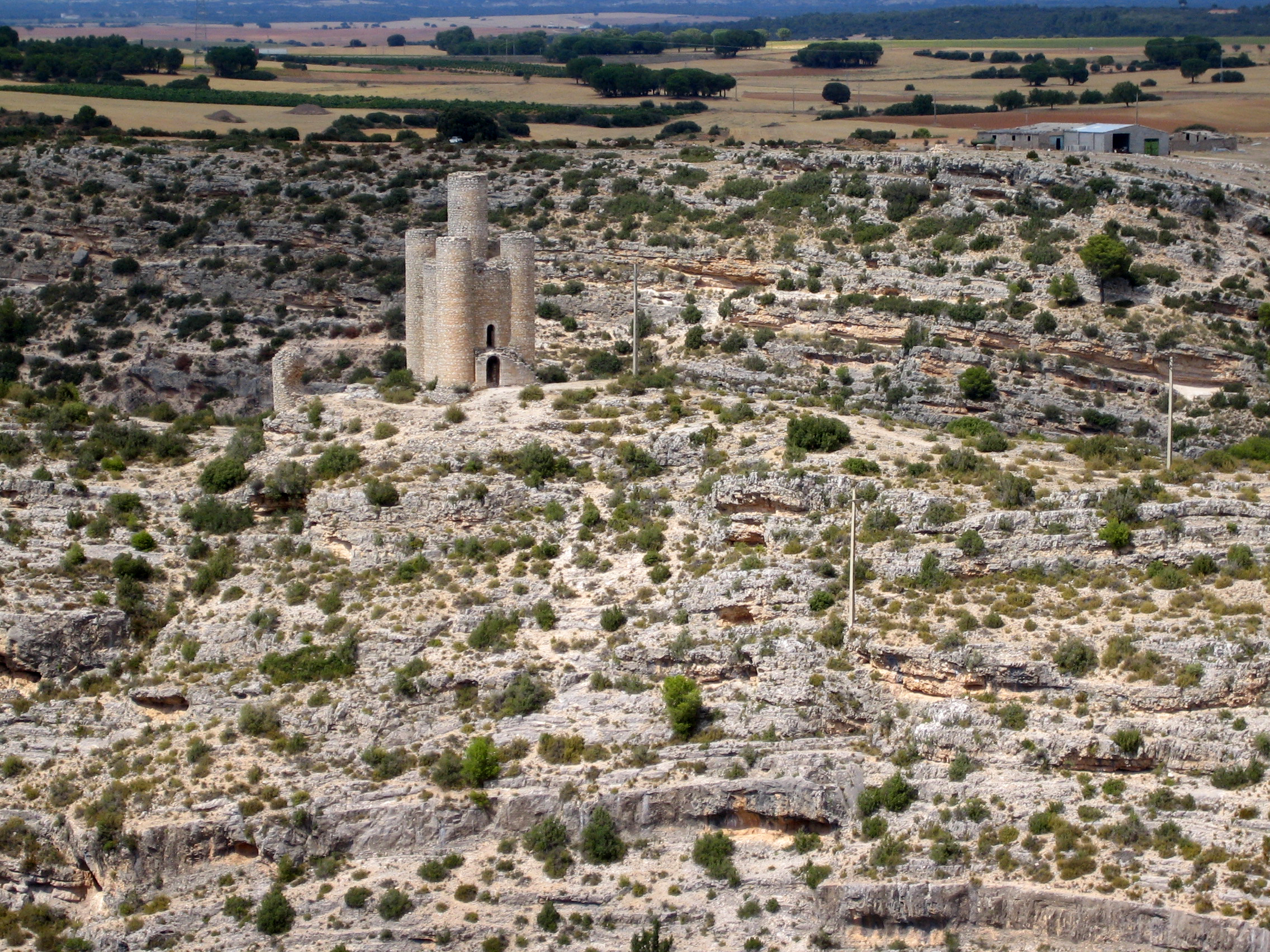 La Mancha
With the Valencia airport to our backs, we headed into the La Mancha region of Spain. At first, the flat arid farmland seemed pleasant and quaint after a few days we kept on asking "are we still in Kansas?" We learned later on that the name "La Mancha" comes from the Moorish word for really dry land.
We are staying in an 8th centruy fortress castle taken from the Almohad Moors in 1177. It's now a paradore hotel. From our window we get a great view of the small Aloncillo Tower and the parched plateau of La Mancha. There's not much else to Alarcon. The town population is less than 200.
This year is the 400th anniversary of the publication of Miguel Cervantes' "Don Quixote". The Rute de Don Quijote signs were everywhere. Why not. This isn't the most visited part of Spain so why not get in on the tourist dollars while you can?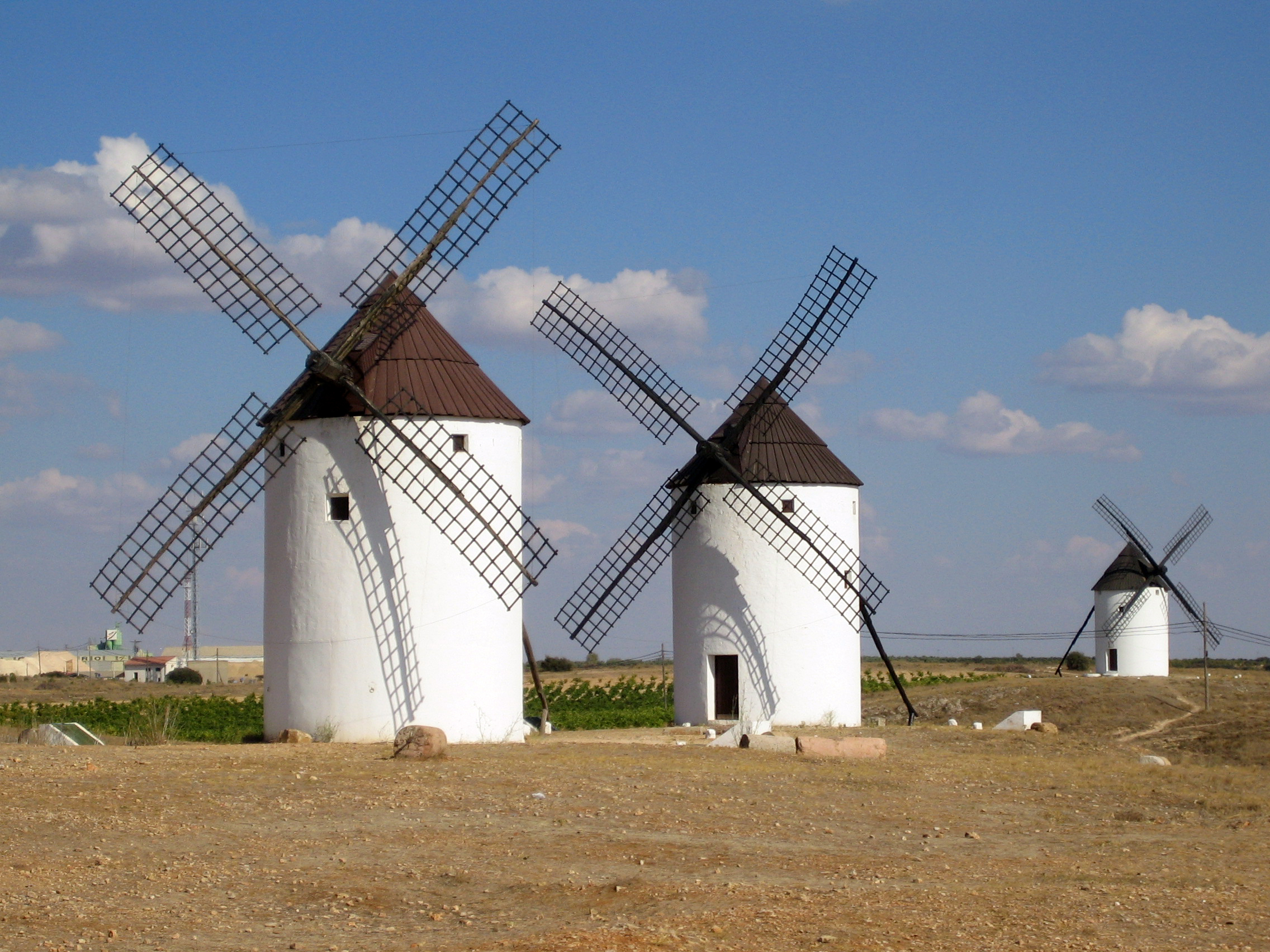 Some parts of the region haven't really changed much in the past 400 year or so, since the time of Don Quixote. We detoured off the route NIII to see the windmills overlooking the valley leading to El Toboso. Seven of the orignal group are still there. When Cervantes saw them over 400 years ago, there were 18 of them. And sure enough, if you're coming from the south and you squint your eyes up to the hill, they do kind of look like giants.
The heart of La Mancha is the small town of El Toboso, the home of the Don Quixote love, Dulcinea. Her house, if it really was her house, after-all Don Quixote was a fictional story, is now a museum. It has been lovingly recreated as the house where Dulcinea lived, or would have lived if she ever exisited.
The main town square has contemporary statues of Don Quixote and Dulcinea for the tourist trade, although not too many tourists venture out this way.
Oure big surprise of El Toboso was the "Cervantes Museum". The local Mayor had an idea to write letters to political groups around the world and ask for donations. However, he didn't ask for money. Instead he asked for old, signed copies of Don Quixote. The response was amazing. They are all collected into the wonderful library. Margaret Thatcher's book sitting next to the personal copies of the likes of Benito Mussolini, Francisco Franco, Hosni Mubarak, Jacques Chirac, King Juan Carlos and lots of others, a literal who's who in at least 10 languages.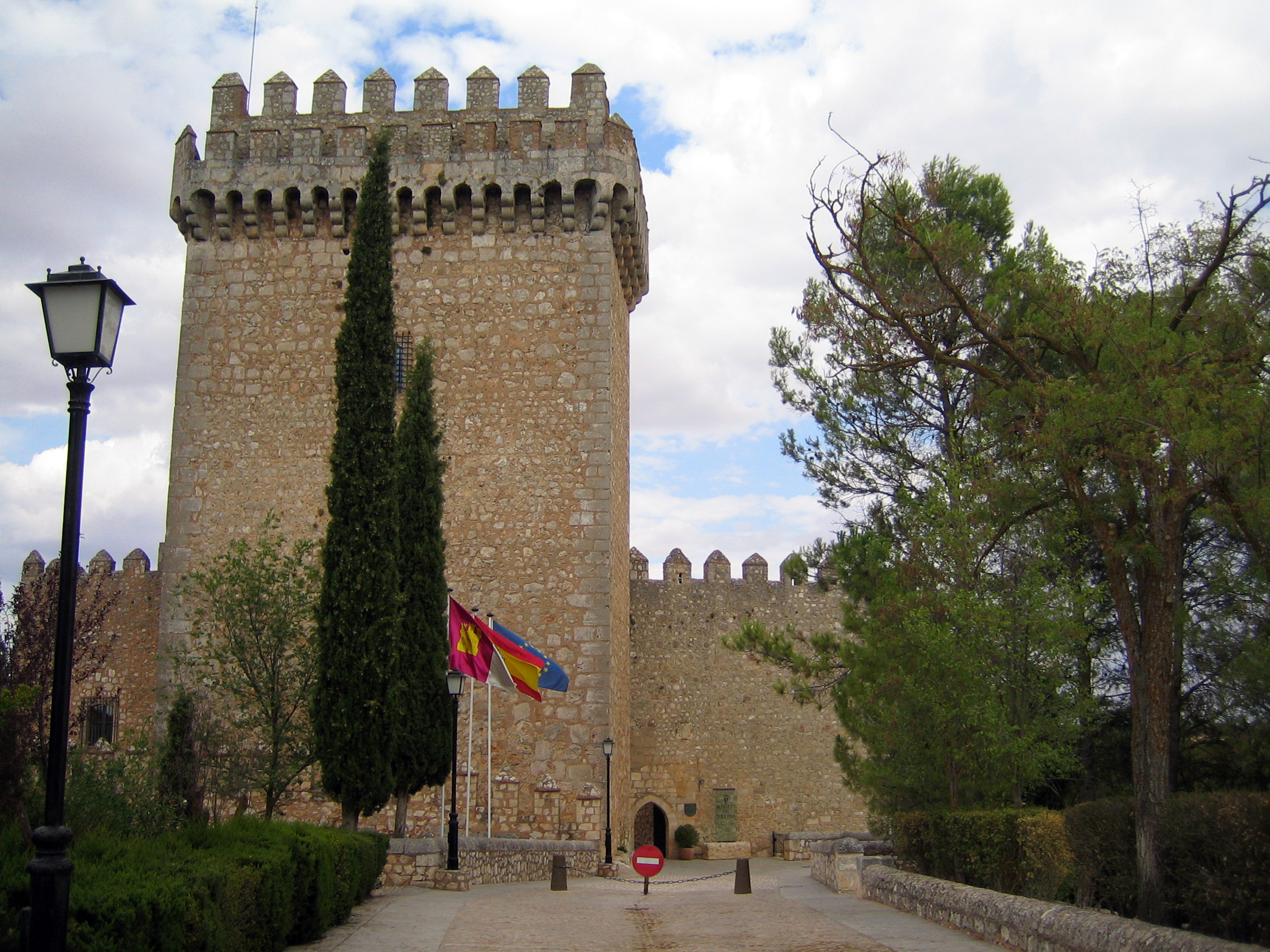 That night we returned back to our Parador in Alarcon and tried out some of the local fare. The manchego are very famous for their cheeses, and we like all of them, so why not try some "Morteruelo", a paste of pureed small wild game birds served on bread; pretty weird but it kind of grew on me. I also like the fried bread crumbs that get served at any meals any time of day. The cold cod fish, potato and garlic paste called "Ajomortelo" is a very local dish. I don't think our taste buds were up for it.